Rafflecopter Guide by Tammie King
So first off what is Rafflecopter and how can it help you.
Rafflecopter is a company that helps you create a contest form. Entrants will be able to view the form on your website or third party site and enter your contest. You can even display the contest form on multiple websites with little extra work.
Rafflecopter gives you multiple options for entry and collects the entrants information for you. Once the contest is over you login and click the button to choose your winners. Rafflecopter will provide you with the winners email address and what they did for the entry. They also give you a way to download an Excel spreadsheet of your winners.
TIP: A contest is a great way to build your newsletter list. Make sure you follow the laws when it comes to adding readers to your newsletter list. They must opt in and have an easy opt out option.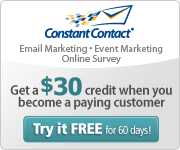 So lets get you started on sign-up and onto your first contest.
---
Note: Rafflecopter might change their website look and design at any time. They had a MAJOR change in April 2014.
VISIT
SELECT
Try Rafflecopter Today!
---
SELECT
FREE FOREVER
Option
You can upgrade to a paid for option if you find you want those options. The free one works great for those who don't.
---
Complete the Entry Form
---
Once you have an account go to your "Dashboard". Choose New Giveaway.
---
Click the Add a Prize Button and fill in your prize.
Then click "Save This Prize".
You can add multiple prizes if you like.
Rafflecopter allows you to choose multiple
winners and display them on the widget.
Make sure to add in if it's only available
to say USA or NO. P.O. Boxes.
Click "Add an Entry Option"
---
Select your options
---
Select Your Dates
---
Click Preview & Install
---
Copy the HTML code that is displayed in
the box and provide that code to us.
---
The HTML code will display on our site
or your site like this. Each contest
will look different based on
the selections you chose for entry.
---
CLOSING OUT YOUR CONTEST
PICKING WINNERS
After the contest ends you will
need to select winners.
Make sure to click the "Display the
winners on the Widget" option.
---
Tammie King is one of the owners of Night Owl Reviews. She enjoys reading, travel and video games. You can find her most Monday evenings moderating the Night Owl Reviews chat room.